Whether we're handling a tiny portion of your marketing or the entire equation, we're here to help our customers and agencies simplify, optimize, and maximize the Media Buying process.
Positive Ads management is a media agency Australia based that focuses on integrated strategy, planning, and media buying. Our business style is based on the basic belief that all great relationships are built on trust, so we collaborate with clients and media providers openly and engagingly.
We also recognize that "media" is only one piece of a larger communications puzzle, so we prioritize working collaboratively with clients and their other marketing partners. This enables us to give outstanding value, which is why we've grown to become Australia's largest independent media agency.
We don't just buy media; we analyze our clients' data to develop a communication strategy and media plan that takes seasonality, flighting, and audience recalls into account. We negotiate and purchase media on their behalf after we have the correct data formula, and then we audit the feedback, continually tweaking it to multiply outcomes. we provide YouTube Ads, google ads Australia , Facebook ads Australia , Instagram ads Australia, and Google Display Network
(GDN) Google Display Network
Network is a massive network of websites where advertisers can place display ads.
The Google Display Network will deliver display adverts it considers relevant to you as you do nearly anything online, whether you're just browsing online, checking your Gmail, or watching your favorite movies.
Instead of simply basic text ads, the Display Network enables for visual and rich media adverts. The fact that the human brain absorbs images 60,000 times faster than text can be a game-changer in and of itself.
Because of its enormous popularity, YouTube has become one of the most powerful marketing tools on the internet. Around 300 hours of video are posted to YouTube every minute. Around 5 billion YouTube videos are seen every day by people from all over the world. However, YouTube's massive user base isn't the only factor that makes it such a powerful advertising tool. One of the most appealing aspects of YouTube is the sheer amount of ways you can use it to sell your business, whether you're targeting local clients or a global audience.
A brilliant YouTube Ads agency
PAM is A brilliant YouTube Ads agency. We're a data-driven digital marketing business that uses the most up-to-date strategies, tools, and techniques to help you improve your YouTube advertising.
We work with businesses in Australia to help them get the most out of their video promotions, on every platform you need one of them is YouTube. To deliver outcomes that matter, we use a combination of statistics, math, excellent business acumen, and technology.
Partner up with a Youtube advertising agency that cares.
We are passionate about what we do. We are a team of dedicated digital marketers who are always striving for greatness. We understand and care about your brand as much as you do as a digital marketing agency. The combination of our data-driven minds with cutting-edge tools and technology has led to positive outcomes and client pleasure. We're a dedicated group of people you can count on!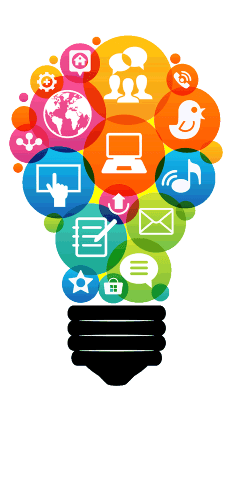 Would you like to start a project with us?
We are very picky with the clients we partner with, Don't hesitate to give us a Call and Mou our owner will discuss with you to make sure we ( SEO Australia ) are the right partner for you and you are the right partner for us.